Lucas Mantilla Garino | 21st Dec 2016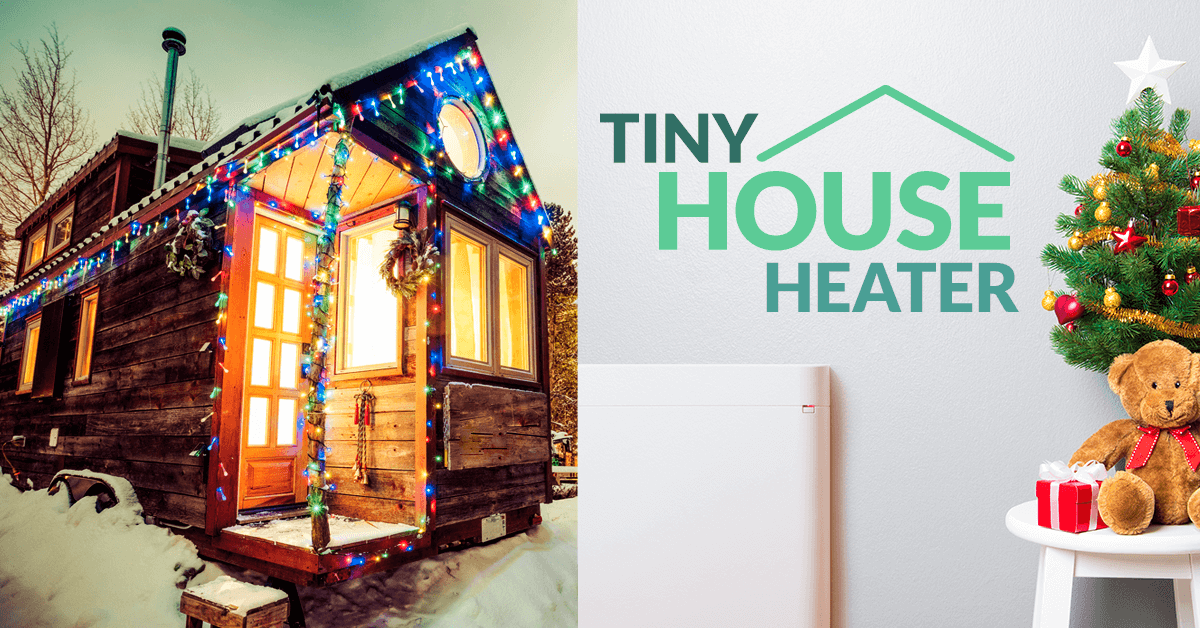 Organizing the space inside your Tiny House can be an enormous feat. Every object you buy must be measured and given multiple purposes; your house becomes a jigsaw puzzle, where every piece must give way to another to make sure the complete whole works together. Being so conscious of the space every single thing in your house takes up can be a bother, but it can also be pretty fun trying to fit everything you absolutely need into such a small space. At eHeat, we firmly believe that every Tiny House, no matter how tiny, has the potential to easily fit all of you life's essentials without forcing you to compromise on comfort. Get your creative juices flowing with the following tips and turn your Tiny House into a multi-purpose wonderland!
Invisible Beds
The bed is the most essential part of any house and making sure it's comfortable should be the number 1 priority for any Tiny House owner. However, given the space constraints, it can be hard to ensure that your bed is both space-efficient and comfortable. There's a few easy solutions to this dilemma; first, you could build your house so that you bed is a small attic above your kitchen (or other room). This frees up space in the main area of your house and allows you to create an independent sleeping space, even within the constraints of a Tiny House. You can also make your bed fold up into a wall or hide under the floor. Making sure your bed doesn't take too much space is an essential part of organizing a Tiny House, especially given how much space a bed can take up. Do prioritize your sleeping quarters when planning out your Tiny House! You won't regret it!
Fold-Up Everything
Nothing helps save space more than fold-up, multi-purpose furniture. Whether you empty out your sofa to open up some storage space or create your own furniture so that it can be easily folded-up or stashed away, it's essential to make sure that your house isn't too cluttered. An adequately designed Tiny House should provide open spaces; this will make it feel a lot less claustrophobic. Fold-up furniture is the best way to ensure for these open spaces. You could stash away your dinner table, for instance, and design it so that it can be easily pulled out and into use whenever you need it. The same can be done for bookcases, beds, chairs, closets, and other bulky pieces of furniture. A bookcase, for instance, could be designed to serve as both stairs to an upper deck (or bed-attic). Make sure to experiment with different design ideas and turn every single object in your Tiny House into a multifunctional masterpiece!
Save on Heating Space
Heaters can be some of the worst offenders when it comes to space-hogging. When trying to live off the grid, Tiny House owners result to bulky firewood-based heaters that end up commanding large chunks of space that could be used for various other things (such as more kitchen space, a wider bedframe, or more storage.) The Envi Heater is an ideal way of tackling this complex issue; its sleek, thin frame barely takes up any space at all, can be easily installed practically any kind of Tiny House wall, and is particularly efficient in small houses. Tiny House owners who depend on solar panels for power won't have to worry either, given that the Envi Heater is both energy efficient, cost-effective, and can be programmed to turn on & off at certain key times. If you're looking to save space in your Tiny House without compromising on comfort and warmth, the Envi Heater is the way to go!