Factory Renewed (Refurbished) Envi Plugin Heater HH1000
Just like new!

Received in perfect condition. Works and looks like new. Great value and highly recommend this product.
Shipping:
Free Shipping
UPC:

Condition:

Refurbished

Availability:

Limited Stock Available

Weight:

12.00 LBS

Shipping:

Calculated at Checkout
FREE SHIPPING

30-DAY MONEYBACK GUARANTEE

3-YEAR WARRANTY*

*selected heaters only
Description
This product is Factory Renewed (Refurbished) and is not "brand-new." Product comes with a 180 day Limited Warranty.
Due to the refurbished/renewed condition of this product, there may be minor blemishes on the front and back panels that do NOT affect the functionality or safety of the Envi Heater.

As Factory Renewed (Refurbished) model Envi Heaters are deeply discounted already, all FR models are EXCLUDED from any further discounts, promotions, or coupon codes, and attempting to place an order using a discount on these models may result in your order being cancelled.
The envi™ Wall-Mounted Electric Panel Heater is one of the most efficient, stylish, and innovative space heaters ever developed.
The Technology
The dual-stack convection technology featured in the envi was born out of years of research and development by Conservetec. We wanted to find a solution for effectively heating a room using the smallest possible, amount of energy.
Dozens of heating methods were evaluated to fine tune the envi heater, but eventually the solution was found outside the the traditional heating industry. A naturally occurring phenomena called the "stack effect" provided the basis of the final envi heater design. Fanless heating could be enhanced by simulating multiple pathways, or "stacks," inside the envi. This technology boosts the flow of cool air from the floor of a room, into the unit, maximizing heat transfer out the top. The resulting process creates a slow moving transfer of warm air around the room, effectively warming the occupants.
The result is a 100% pure convection, fanless heater that uses minimal energy but also effectively warms each room in the house or office.
Benefits
The envi is:
Economical

- low wattage technology (only 450watts), savings of up to 50 percent on heating bills can be expected

Efficient

- 100% Pure Convection Heating

Innovative

- New Patented Stack Convection Technology

Safe for children, seniors, and pets

- Cool-to-the-touch, auto thermal cutoff

Simple to install

- Installs in less than 60 seconds, no drilling required

Slim

- Just 2 inches deep

Stylish

– Beautiful flowing curves compliment any room interior

Health-promoting

- Fanless so it doesn't blow dust or allergens into the air

Sleep friendly

- Silent and auto dimming on/off power light

Made in USA

– High Build Quality – ISO 9001/ FDA Medical Device certified.

Heats Room Size

– 120 to 140 square feet

Built in Thermostat

- Better temperature control

Sturdy & Crack Resistant

– high tech materials (advanced polymers and metal alloys)

Easy to clean

– smooth wipe clean surface

Cord Storage

- Cordset storage clips

Easily removed

– move to another room without using tools
Click here to view the envi owner's manual.

Specifications:
| | |
| --- | --- |
| Model Number: | FR-HH1000 |
| Voltage Rating: | 120V, 3.8 Amps |
| Power Consumption: | 450 Watts |
| Unit Size: | 19.3 in. (W) x 2 in. (D) x 22.2 in. (H) |
| Unit Weight: | 10 lbs (shipped weight 12lbs) |
| Color: | Luxury White |
Standard free shipping on all orders is NO SIGNATURE REQUIRED for delivery.
Shipping
No International Shipping
We ONLY provide free shipping to the 48 continental states in the US.
NO shipping to Hawaii, Alaska, Puerto Rico, PO Box, APO/FPO.
Products are Manufacturer Refurbished and shipped from Texas.
Orders are not processed for shipments on Weekends or Holidays
No discounts for combined shipping because shipping is free in all our listings
PLEASE READ THE TITLE AND DESCRIPTION CAREFULLY.
Return Policy
You may return any manufacturer refurbished heater that is "dead on arrival," arrives in damaged condition, or is still in unopened boxes, for a full product refund within 14 days of purchase.
All returns require an RMA number to be issued by calling 281-516-1577 to speak to customer service. Items that are returned without an RMA number will be refused by our receiving department and sent back to the customer by their carrier.
There is a 180 Day (6 Month) Manufacturer's Warranty on all refurbished items.
Standard free shipping on all orders is NO SIGNATURE REQUIRED for delivery.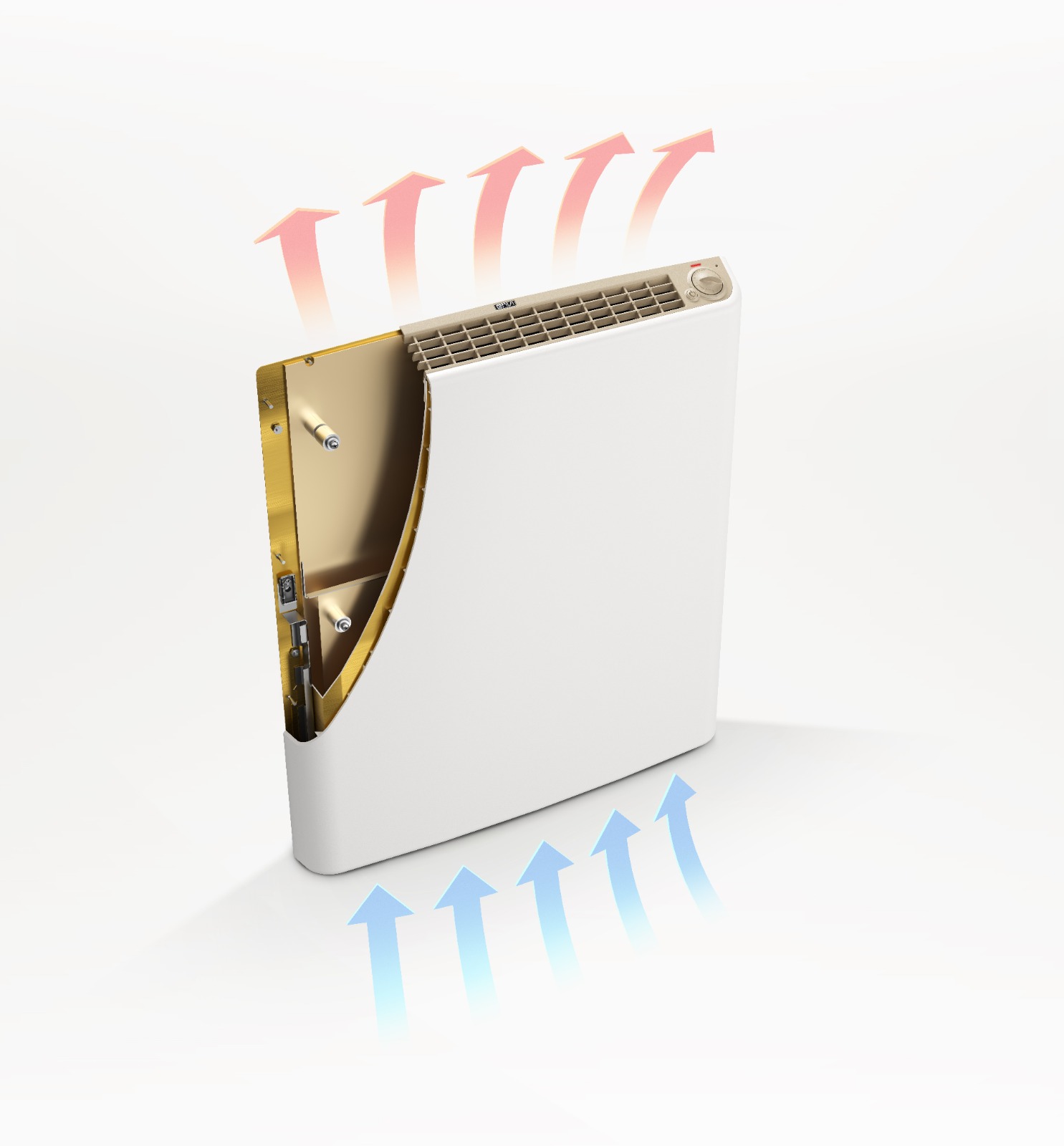 How It
Works
The Envi Heater's innovative dual-stack design was born out of years of research and development. The results revealed that the most effective way to heat a room with the least amount of energy is by heating the air in a room using 100% natural convection.
The Envi Heater's inner chambers feature simulated "stacks" of varying height, which boost airflow through the unit to maximize heat transfer. The end result of this technology is enhanced airflow and safe air temperature, all without the use of a fan!
BUY ENVI NOW
See How Easy the Envi Wall Mounted
Panel Heater is to Install Youself
Worried about paying to get a contractor to install your new Smart Envi unit? Think again. Jason Cameron explains how the Smart Envi is designed to be installed and set up at home by yourself in just XX minutes.
BUY ENVI NOW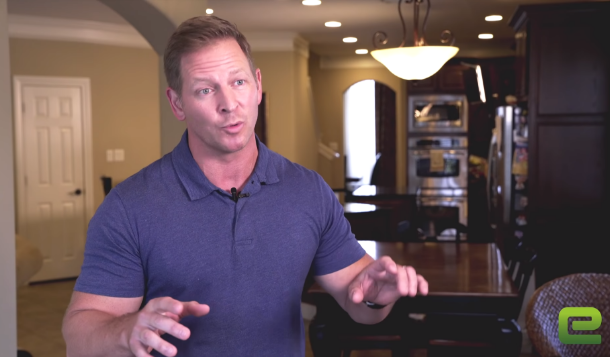 Get Yours Today and Join
200,000+ Satisfied Customers
"We love this slim profile, efficient heater. Installed it in a room that had no heat previously, and it works perfectly and very efficiently. Very easy to install and operate."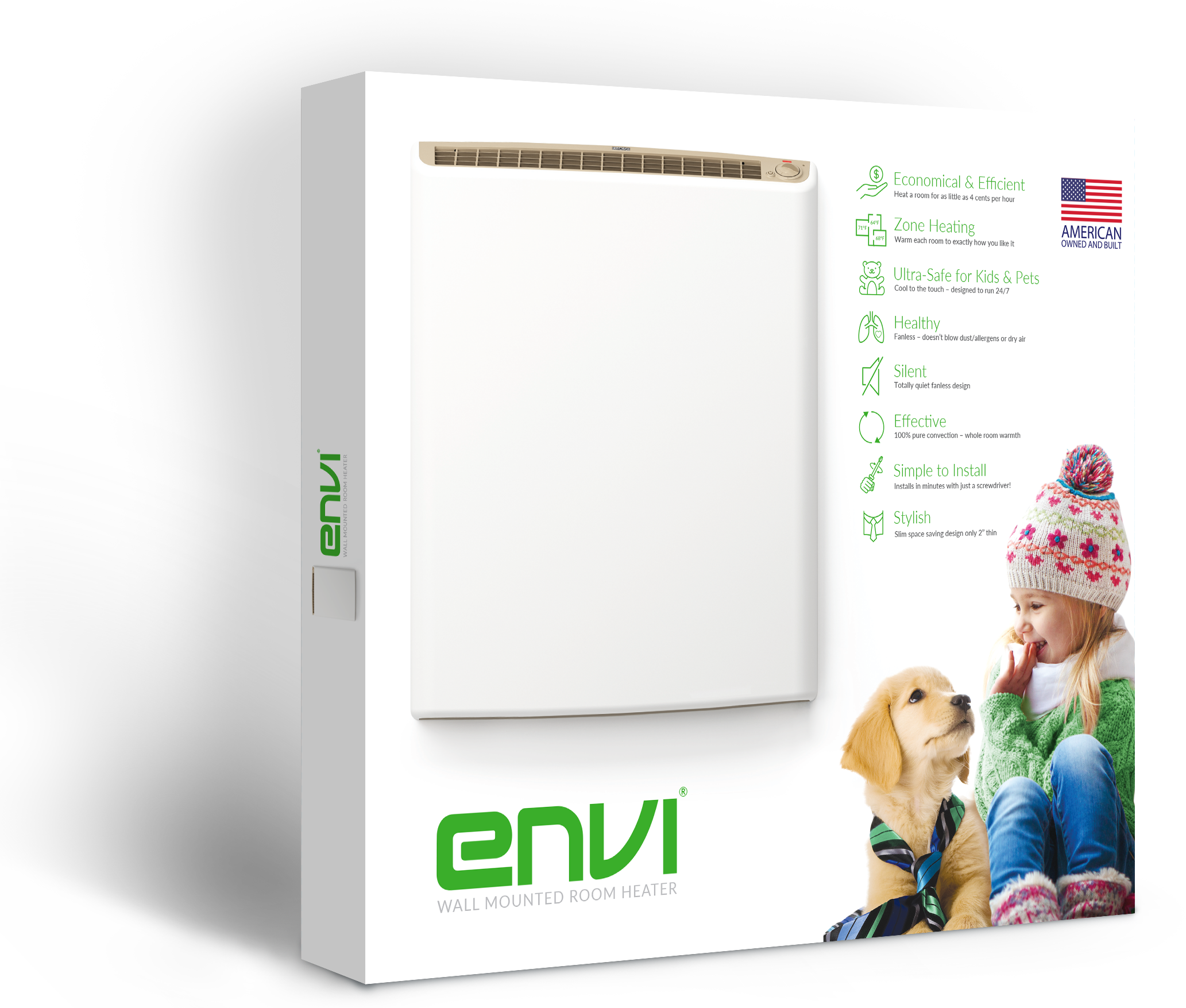 World's Number One Wall Mounted Panel Heater
Get yours today and join the 200,000+ Satisfied Customers
BUY ENVI NOW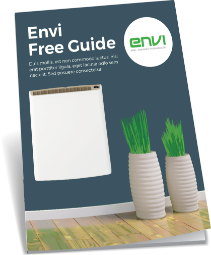 Download this envi PDF Guide for free!