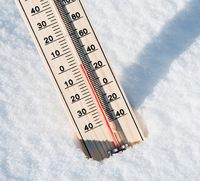 Are you considering an electric wall heater for your home or office? These heaters have a lot of advantages and disadvantages, and users tend to either love them or hate them. If you are the right user for an electric wall heater, you will find them convenient, affordable and easy to use. Just make sure to do your research and make the right decision.




Advantages
Below are the advantages of electric wall heaters. Ultimately what matters most is your needs and what type of heater works best for you. Compare the pros and cons to make the best decision possible.
Cost: Electric wall heaters reduce your utility bills, not to mention they are very affordable regarding up-front costs.
Ease/Safety: With electric wall heaters you can simply plug and power. Furthermore, if you are worried about safety, electric heaters can have two built-in precautions: they do not get hot enough to cause combustion or they shut off automatically if an object comes in too close contact.
Small Size: Electric wall heaters are small enough to fit inside the tiniest rooms in your home or office, even bathrooms.
Heats Up Quickly: Electric wall heaters heat up quickly; the room in which they are installed warms up fast as well, but be sure to keep the door closed.
Disadvantages
Conversely, the disadvantages of electric wall heaters are listed below.
Long Cords: If you need a long cord, you may find electric wall heater cords too short - they are meant to be inconspicuous.
Limited to Small Spaces: The purpose of an electric wall heater is to warm a small space without warming the entire structure, such as a house. If your heating needs pertain to large spaces, it might be better to look at other options. However, multiple electric wall heaters can be combined for greater total warming ability.
No Ducts: No ducts means that a room will take longer to heat up because the warm air from an electric wall heater will not be blown out and thus around the room. However, no ducts also means allergens are not spread. Once again, it's up to your personal preferences.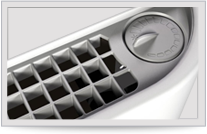 Energy Saver Heating

using superior technology

---

low wattage - patented* stack convection technology – circulates heat without fan – 4 cents per hour - reduce heating bill up to 50% or more - pays for itself in months

Ultra-Safe Wall Mounted Panel Heaters

leave unattended 24/7

---

protects you from getting burned – cool to the touch – auto shutoff Wall-SensTM technology - enhanced overheat thermal cutoff - no spinning fan to catch your hair

Healthy Heating

for your family

---

fanless & hypoallergenic – will not circulate dust or allergens, or dry out the air. Completely silent and comes with an auto dimming power light so you get a great nights sleep.