James Hall | 12th Oct 2016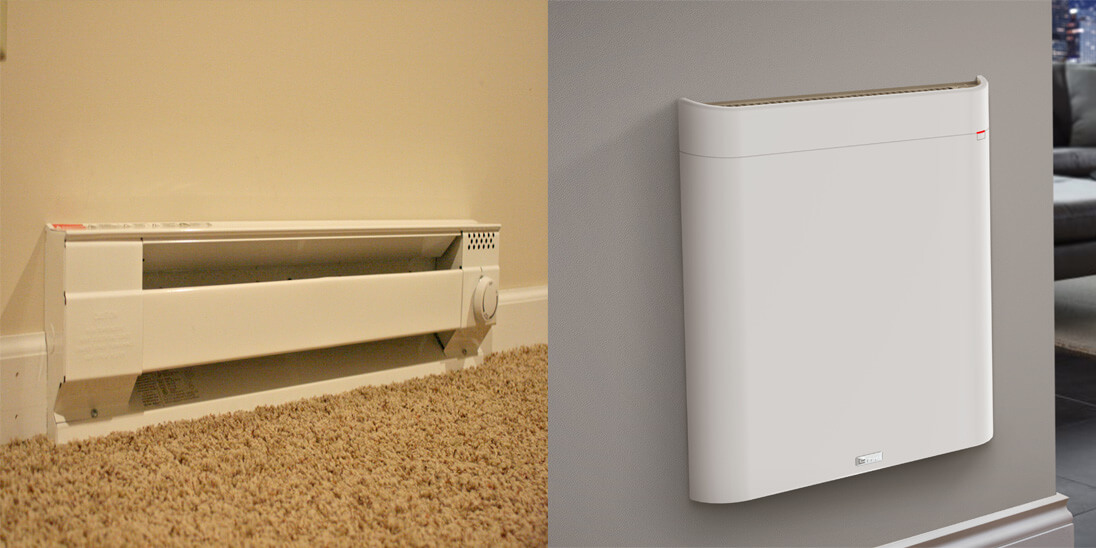 Baseboard heaters have quickly become America's favorite supplemental heating solution. From log cabins to your grandmas' hallway, these heaters have now spread to all kinds of homes. However, they suffer from one huge problem: they're incredibly expensive to operate.
Your baseboard heater right now ...
If you drop by Home Depot or Lowe's, you'll soon find a range of basic baseboard heaters: you'll find models such as the Dimplex 60' 2,500 watt or the Cadet 47' 750 watt. These baseboard heaters are sold primarily with one purpose in mind: "Heat & hide." Ask yourself: is that enough? There's a bunch of other things your heater SHOULD be able to do.
What about the safety of these units? Well - as many of us know, baseboard heaters are responsible for many a toe-burn. Heaters with heating coils are so close to the floor that the elements could get carpet fuzz in them and cause fire hazards.
Money, money, money
It's no secret that baseboard heaters cost a lot of money to operate. In fact, a 2,500 watt unit will usually cost you around 25 cents an hour! This means that running a baseboard heater all day to stay warm could cost you up to $6 dollars a day - or $180 dollars a month, just for one heater in one area of your house!
The solution to all your heating woes - both in terms of savings and safety - is here: the Envi heater.
The Baseboard Replacement – Envi Heater
We have many customers who have replaced their baseboard and here is what they have to say:
Brian, Oct 10, 2016 - "I just recently bought a 2nd Envi heater for my sons' bedroom. Both of our bedrooms are in a converted attic and each bedroom had an electric baseboard heater. The one in my bedroom you could barely tell was on. There was no heat unless you were standing directly over it. After purchasing the first Envi heater for our master bedroom the temperature up there was fine all winter long. This fall I bought another heater for my son's bedroom and plan on getting rid of the baseboard heaters. The money saved by turning off the baseboard heater in the master bedroom last year paid for a huge part of the 2nd heater. I plan on getting 2 more next spring and removing the baseboard heaters completely."
Janine Sept 9, 2016 –"I have been searching for something for my bedroom other than the baseboard heater that was in the house when we moved in. The installation process was easy and looks great, works great and I will find out during the winter months how much I am saving on my electric bill. The heater is very quiet while turned on which is a huge plus for a bedroom. If all goes well during the winter I will defiantly purchase another for my office."
There's no getting around it; our customers know that the Envi Heater is the best baseboard replacement heater on the market today!
Operates are only 4 cents an hour
Ultra-Safe – Wall sensor technology
Mounted on wall
No moving part
Cool to the Touch
Easy to Install!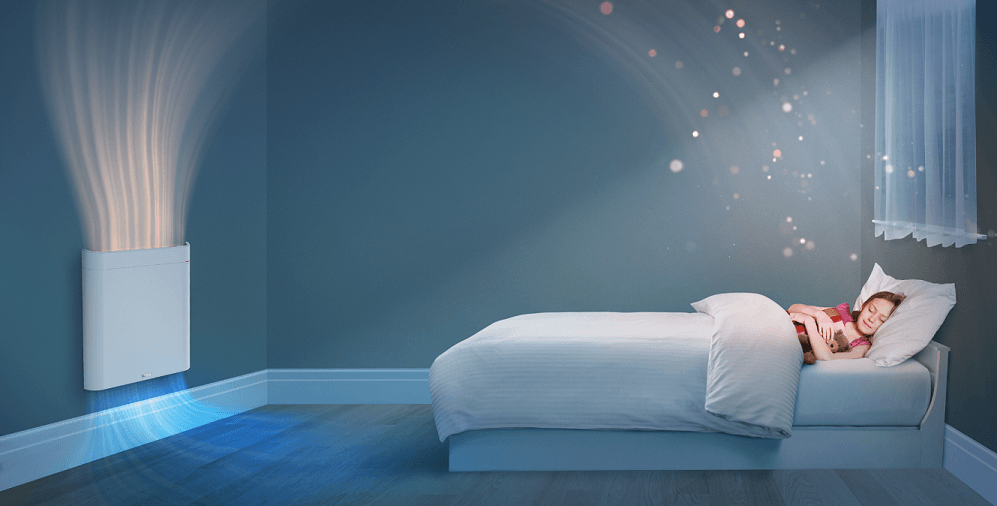 Find our more and read more reviews at eheat.com Get your baseboard replacement heater today – The Envi Heater from eheat, Inc.