(TH115-A-240D-B) Programmable Digital Thermostat (High Capacity)
TH115-A-240-B

EASY TO INSTALL. WORKS GREAT. VERY IMPRESSED.
Shipping:
Free Shipping
UPC:

Availability:

In Stock

Weight:

2.00 LBS

Shipping:

Calculated at Checkout
FREE SHIPPING

30-DAY MONEYBACK GUARANTEE

3-YEAR WARRANTY*

*selected heaters only
Description
THIS IS THE RECOMMENDED THERMOSTAT FOR USE WITH THE LE5022D ENVI HEATER.
NOTE: This 240volt thermostat is intended for use with 208volt to 240volt heaters. The TH115 is equipped with flexible programming to accommodate all types of schedules, a large and legible LCD screen as well as clearly identified buttons.
NON-FLOOR SENSOR MODEL
Features:
LOAD: 3600 watts @ 240 volts 15.0 A resistive load
TEMPERATURE VARIATION: 0.5 °C (1.0 °F)
REGULATION: Proportional adaptive* ; 15 minute cycles
OPERATING MODES: Manual Automatic with temporary bypass
PROGRAMMING: 7-day independent programming, 4 settings / day Pre-programmed or personalized schedule** Early Start function** Temperature memory**
PROTECTION: Protected memory No battery required
CONNECTION: Double pole, 4 wires SIZE: 70 x 124 x 23 mm 2.8 x 4.9 x 0.9 inches
* : This thermostat is equipped with a micro processor that analyses the system's past performances in order to optimize future commands. At the beginning of each cycle, the system sends a command that defines the portion of time the unit is heating during the next cycle.
** : The user can enter a daytime, night-time and vacation time temperature.
Specifications
Brand

Honeywell

SKU

TH115-A-240D-B
How It
Works
The Envi Heater's innovative dual-stack design was born out of years of research and development. The results revealed that the most effective way to heat a room with the least amount of energy is by heating the air in a room using 100% natural convection.
The Envi Heater's inner chambers feature simulated "stacks" of varying height, which boost airflow through the unit to maximize heat transfer. The end result of this technology is enhanced airflow and safe air temperature, all without the use of a fan!
BUY ENVI NOW
See How Easy the Envi Wall Mounted
Panel Heater is to Install Yourself
Worried about paying to get a contractor to install your new Envi wall heater? Think again. Jason Cameron explains how the Envi wall heater is designed to be installed and set up at home by yourself in just 10 minutes or less.
BUY ENVI NOW
Get Yours Today and Join
300,000+ Satisfied Customers
"We love this slim profile, efficient heater. Installed it in a room that had no heat previously, and it works perfectly and very efficiently. Very easy to install and operate."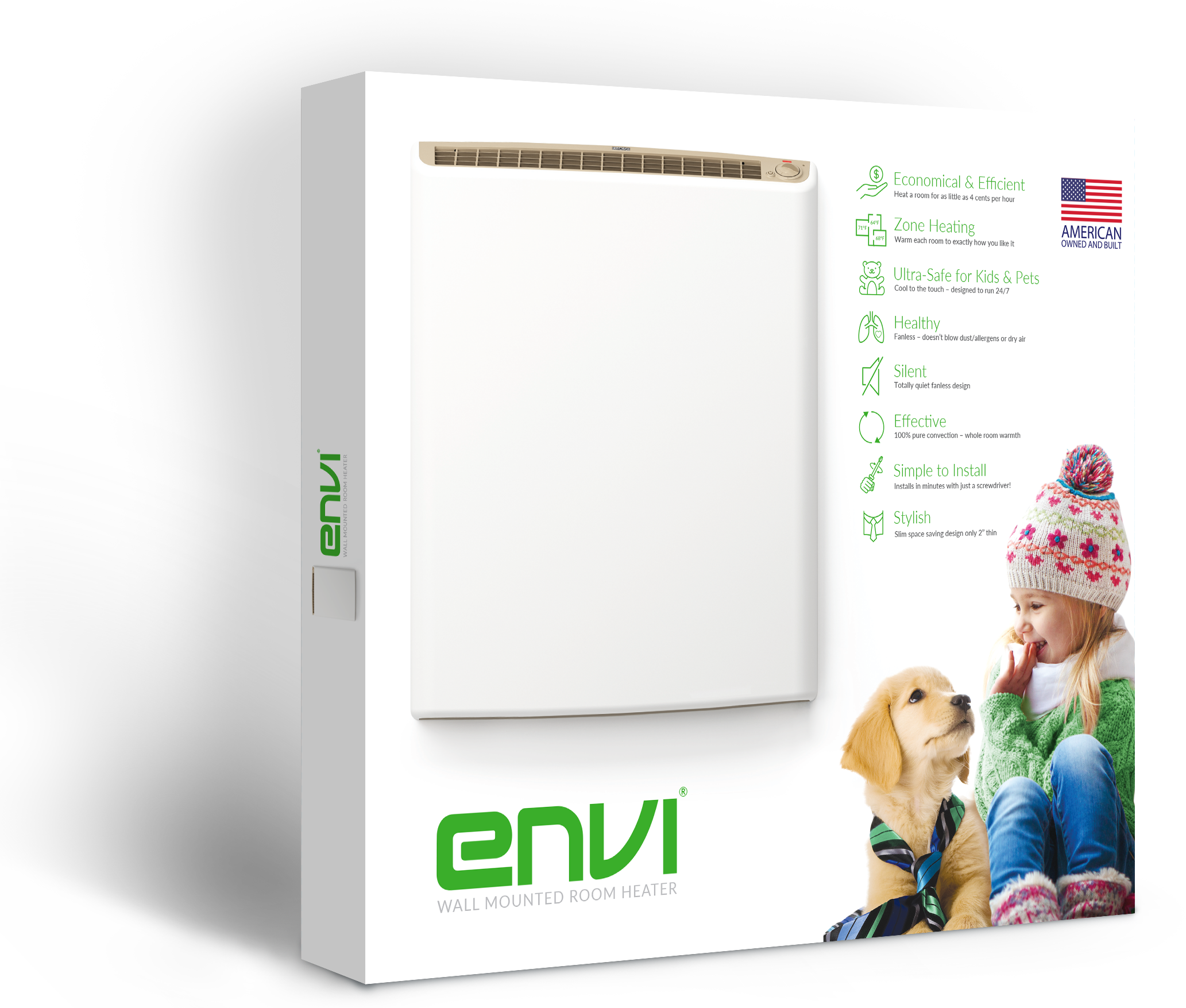 World's Number One Wall Mounted Panel Heater
Get yours today and join the 300,000+ Satisfied Customers
BUY ENVI NOW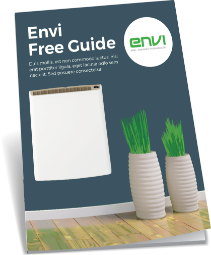 Download this envi PDF Guide for free!